Upcoming Events
2023 Incidents
January
20
February
19
March
24
April
43
May
38
June
32
July
30
August
43
September
October
November
December
Total
249
Past Incidents
2022
400
2021
413
2020
476
2019
381
2018
571
2017
730
2016
681
2015
723
2014
746
2013
585
2012
617
2011
879
2010
681
2009
523
2008
559
Web Counters
Website Visitors
Since
September 9, 2007

Visitors Today
Sep 26, 2023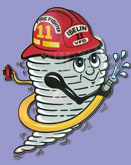 Guestbook
Welcome to the Iselin Fire Department Guestbook. Your feedback is important to us. Feel free to leave your comments.
| | |
| --- | --- |
| Page of 2 [ Back | Next ] | Records 1 - 30 of 50 |
Signed on August 16, 2022 at 4:54 PM
Guest Name:
Edward Billings
Comments:

My family dates back in Iselin along time. I still own some property that has been in the family since the house was new. BILLINGS and Benz. In fact my great grandfather Charles Benz was chief back in 1929 and lived on Coakley Street amongst other properties and my grandfather was right up the road on Wright Street. It is amazing how much has changed. We still owned that property until 2018 when my dad passed. I got picture from way back when my Great Grandfather Charles Benz would have the fire truck on the side of his house on Coakley Street. He and my grandfather had large chicken coops and other farm animals. Hard to believe that was how Iselin was. Charles Benz was part of some of the original founders and even worked for Leon Hess for fire safety back then. Charles Benz was a man that wore many hats including tin smith and even had a part in the old wood race track at Woodbridge now the football field. I miss the old days. Keep up the good work District 11. I gotta come visit soon. Ed
Signed on January 22, 2022 at 12:24 PM
Guest Name:
Donald R Summers
Comments:

Hello to all the guys from down here in Dover Delaware. Cant believe its been 25 years since I was chief. Keep Safe!
Signed on September 26, 2021 at 2:28 PM
Guest Name:
Vivian Passamonti Hoppock
Comments:

Thank you all for the dedication to our community. My father was an ex Chief of #11 , I know first hand the efforts the men put into their service.
Signed on February 06, 2021 at 5:34 PM
Guest Name:
Jeff Stapleton
Rank/Title:
None
Comments:

Thank you for helping save so many lives. The entire community owes your team a huge debt of gratitude.
Signed on December 18, 2020 at 7:58 PM
Guest Name:
Colin
Rank/Title:
Just saying thank you
Comments:

Thank you for all that you do! my parents live in thee Iselin area and have always had great things to say about the department.
Signed on June 12, 2018 at 3:21 AM
Guest Name:
benttreecounseling.org
Rank/Title:
Just want to say Hello!
Web Address:
benttreecounseling.org/
Location:
United States, Windsor Mill
Comments:

Wow, gorgeous website. Thnx ...
Signed on July 25, 2017 at 8:35 AM
Guest Name:
Sal Ruggiero, Jr
Comments:

My dad passed yesterday, he was Chief in 1972 for the 50th anniversary.
Signed on June 28, 2017 at 3:52 PM
Guest Name:
Gary Walters
Rank/Title:
Chief of Department 1979
Comments:

Great web site. Enjoyed all the info and photos. Nice to see a few names from when I served that are still active.
Signed on September 18, 2016 at 12:11 PM
Guest Name:
Doug Cavanaugh
Location:
Bethlehem PA
Comments:

Great to see you are doing well Craig Mackenzie! We need to catch up.
Signed on July 22, 2016 at 3:30 PM
Guest Name:
William Dixon
Location:
Binghamton, NY
Comments:

I remember those days as a kid my uncle Ray Smith, Bob Ackerman, Dominick Lanza and my dad Bill Dixon served for awhile
Signed on May 26, 2016 at 12:42 PM
Guest Name:
Frank Pellegrino
Location:
Iselin, New Jersey
Comments:

Thank you for all that you do. Be careful out there.
Signed on July 22, 2014 at 10:13 AM
Guest Name:
Charlie Davis
Web Address:
www.fireserviceforum.com
Location:
Florida
Comments:

Great looking site. Keep up the good work!
Signed on May 31, 2014 at 7:45 PM
Guest Name:
Bobsaldutti
Comments:

Who remembers the Saldutti family
Signed on February 13, 2014 at 9:52 PM
Guest Name:
Annon.
Location:
Lyons, NJ
Comments:

Andrew Ruiz is an outstanding citizen and a fine example of what an american should act like. I wish more people would be like him and help the veterans. Keep it up Andy!
Signed on July 21, 2013 at 2:50 AM
Guest Name:
David
Rank/Title:
Owner
Web Address:
www.mypencil.com
Location:
Burlington
Comments:

Nice website, Great Graphics and info. Keep up the good work you provide. Thank You.
Signed on March 20, 2012 at 8:58 AM
Guest Name:
Bill Ackerman
Location:
Lakewood, New Jersey
Comments:

My dad Bob Ackerman was on the fire department from 1953 tilll 1964 when we moved to old bridge-He was involved in all those fire calls with our neighbors from adams st=Ray Smith, Dominick Lanza, and Vinnie King-I always remember when the alarm went off and off they go down the block pickingup each other on there way to the firehouse-as a youth I remember great family events at the firehouse-would love to come back someday and visit the place, my dad died 10 years ago and was a Member of The New Jersey Exempt Fireman's association
Signed on March 06, 2012 at 1:21 PM
Guest Name:
Cliff Schlosser
Rank/Title:
Captain Rahway Fire Dept
Comments:

Just wanted to thank everyone for the great time at the 88th
Ex chief's Dinner on 3/3/12. It was an honor to be invited and to witness the ceremony for the ex and the new chief, as well as the other officers. Ex chief Jerry Comi has set the bar high. Congrats Chief Andrew Phillips on your promotion .Craig,Tom,Mike, Steve and my other brothers stay safe and I'll see ya in Wildwood.
Signed on August 16, 2011 at 4:56 AM
Guest Name:
Fire Department Tiefenort
Rank/Title:
Webmaster
Web Address:
www.feuerwehr-tiefenort.de
Location:
Tiefenort
Comments:

You have a very nice website, come back healthy from all operations, with comradely greetings from germany. An entry in the guestbook (Gästebuch) of
www.feuerwehr-tiefenort.de we would be very, very happy.
Signed on April 23, 2011 at 10:18 PM
Guest Name:
Ron Oyer
Location:
Albuquerque NM
Comments:

Great Site and glad to see you are still going strong. My Dad was Chief there in 1944! Stay safe and thanks for your service!

Best regards

Ron Oyer
Signed on May 19, 2010 at 10:23 AM
Guest Name:
Friend from the past
Comments:

John B -
Wow - Saw you on here, very impressive - N
Signed on February 08, 2010 at 2:59 PM
Guest Name:
Wayne Hanns
Rank/Title:
Lieutenant / Fire Marshal
Location:
Linden Fire Department
Comments:

Professional Web Site
Signed on November 19, 2009 at 5:24 PM
Guest Name:
Pete Silveira
Rank/Title:
Firefighter
Web Address:
iselinfire.com
Comments:

Congrats Ken on your award !
Signed on April 21, 2009 at 10:50 PM
Guest Name:
Terry Ward-Ferguson
Web Address:
www.passion-renewed.com
Location:
New Jersey
Comments:

I grew up at District 11. My dad was Joey Ward. I even was married there! I have such fond memories. I have all of his fire memorabilia displayed in my wreck room. Hope everyone is doing well.
Signed on April 02, 2009 at 7:30 PM
Guest Name:
CONWAY EALEY-SMITH
Rank/Title:
EX FIREFIGHTER/EMT
Location:
UTAH
Comments:

KEEP UP THE GREAT JOB YOU DO FOR THE TOWN
Signed on February 02, 2009 at 12:46 PM
Guest Name:
Mark DeMasi
Rank/Title:
Firefighter
Location:
Bethlehem Township
Comments:

Very nice site. Stay safe!
Signed on January 28, 2009 at 11:27 AM
Guest Name:
Iselin B Holme
Rank/Title:
from Iselin
Comments:

hallo from Iselin.
Fun I have my own fire department.
hahaha
cool.
hugs from Kristiansand, Norway
Signed on January 18, 2009 at 6:31 PM
Guest Name:
gene bryson
Location:
hazlet new jersey
Comments:

my father was a fireman with district 11 back in 1967 and served for a number of years. he installed the current air horn system back in 1961. have a picture of him with marty mahon. due to his multiple sclerosis he had to resign and moved to florida where he passed away in 1994. we lived nextto joe hutteman on auth ave and was good friends with his brother gus. he also was a good friend of tommy burke. sadly all these guys have passed away also.the old timers will remember my father. they may also remember the bad accident he was in on rt. 27 where he was thrown off the truck. keep up the good work. gene bryson
Signed on November 30, 2008 at 6:12 PM
Guest Name:
Don Meyerowitz
Location:
Springfield Oregon
Comments:

Great website. Brings back lots of good memories. Bonzo ( steve Freeman ) Good to see you are still nuts!!
Signed on September 23, 2008 at 8:32 PM
Guest Name:
peter belonis
Rank/Title:
asst chief milltown fd
Comments:

hey guys
had a great time in wildwood looking forward to many more years there. you are a good bunch of guys and i will always be there for you. see you at the breakfast or at birds
Signed on June 28, 2008 at 8:36 AM
Guest Name:
Dominick Lanza
Rank/Title:
Ex Chief- 1968
Location:
Orange City Fl. 32763
Comments:

Hi from sunny Florida. Ihave never forgotten all my good buddy's and the comraidiship we had. My son and three Grandsons have all become
fire, paramedics. Infact My son is retired after 35 years of service.This
makes me very proud!!!Seeing all the names I remember brings back so many good memories. Finding this on the web is great. Thanks for the memories.
| | |
| --- | --- |
| Page of 2 [ Back | Next ] | Records 1 - 30 of 50 |