Upcoming Events
2020 Incidents
Jan
30
Feb
34
Mar
41
Apr
22
May
27
Jun
40
Jul
52
Aug
83
Sep
Oct
Nov
Dec
Total
329
Past Incidents
2019
381
2018
571
2017
730
2016
681
2015
723
2014
746
2013
585
2012
617
2011
879
2010
681
2009
523
2008
559
Web Counters
Website Visitors
Since
September 9, 2007

Visitors Today
Sep 22, 2020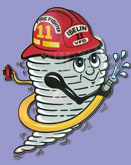 Dist 11 Mourns The Loss Of Ronald Grossberndt, Ex-Chief & Ex-Commissioner
By President Mark Farese
December 12, 2019
Iselin, District #11 sadly announces the loss of Ronald Grossberndt.
Ron was a member of the fire department for over 45 years. During that time, Ron has held a number of offices and ranks in the Department. Lieutenant, Captain, Asst. Chief and Chief. He also was a Fire Commissioner. Ron also served as Fire Company President, and was currently Vice President. He also was President of the Iselin-Colonia Firemen's Relief Assoc., and Treasurer of the Iselin-Colonia Exempt Assoc.
He will be missed dearly by all.
Ronald, you have answered your final alarm.
Your watch has ended.
You now rest with the Chief of all Chiefs.
We'll take it from here Brother.
Lois M Faria
December 13, 2019 at 7:44 PM
Dear Ruth I was so sorry to hear about Ronnie I know how Terrible you are feeling,I remember all the great times we had together years ago and I know Ronnie will be greatly missed He was a great guy who always kept Us laughing and was great at taking care of things at the Firehouse Miss all the fun we had at partys and when we went to Vegas if you need to talk Kevin has my telephone number you can call anytime.Love Lois Faria &Family